The Digitalisation Essentials Workshop
For International Officers & Functional Application Managers working at HEI's
There are over 4800 international offices within higher education institutions across Europe – and you might be working in or leading one of them. Many of you are currently working on digitalising your workflow – and you should be, too. There is no need to do this all by yourself.
In this workshop, you will practise the essential skills to digitalise your processes and gain knowledge to keep up with the Erasmus Without Paper evolution.
For Digital Officers working at National Agencies
There are over 4800 international offices within higher education institutions across Europe – and ca. 40 Digital Officers to support them. Many of these IRO's are currently working on digitalising their workflow – and you should get insight into their processes too. There is no need to do this all by yourself.
In this workshop, you will practise the essential skills to help HEI's digitalise their processes and gain knowledge to keep up with the Erasmus Without Paper evolution.
May 2023
Interactive Online workshop
Duration: A four-week workshop
Weekly two-hour live sessions on Thursday afternoon, covering content

May 10, 17, 24 and 31 from 15.00-17.00 CET

Weekly one-hour team meet-up
Flexible preparation time that you can tailor to the needs of your role and institution
Format: A real-time cohort
You are not alone. Learning will take place in a real-time cohort with fellow international colleagues
Commitment: Work on your own institutional processes and digitalisation essentials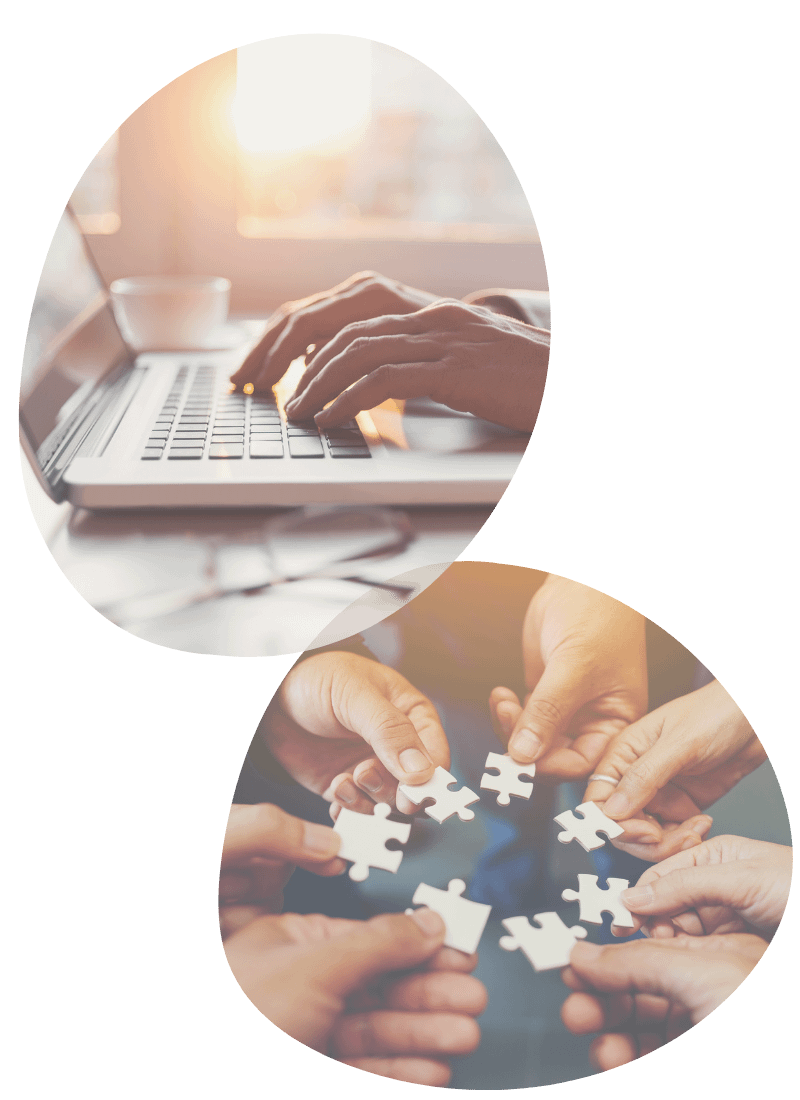 Discover the essentials
Do you feel lost in the digitalisation jungle?
Let's make it easier, together.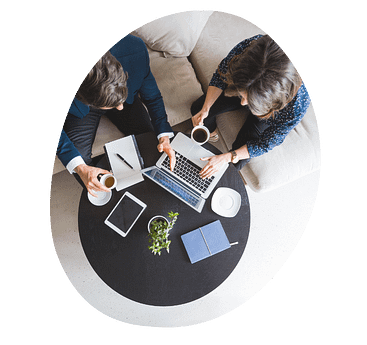 Digitalisation is not only an important facet within the new Erasmus+ programme; it is also the future of numerous administrative processes in higher education. Incorporating digital processes is hard work and a continuous effort. It may be tempting to leave the task up to your IT department. However, it is too easy to consider it a tech-related matter outside of your zone of influence.
But in fact, there is a better way.
Turn technology into your ally.
By getting the structure and processes sorted out, everything else gets easier.
In this workshop, you will learn more about the best practices in tackling the digitalisation obstacles that so many international offices face. It will be an opportunity to connect with fellow colleagues in similar situations, so we can move forward together.
Just because IT feels complex does not mean that the essentials are hard to grasp. The important part is committing to the journey, and your fellow colleagues in the workshop will help you do that.
Visualisation of your IT processes helps you unearth the underlying workflow of your international office. It facilitates dialogue between you and your colleagues, which leads to constructive conversations on improving your daily work. Instead of working against your IT systems or finding yourself frustrated when the system is not working, understanding the digitalisation essentials will help you contribute to systems that support you and serve your needs.
In short, the Digitalisation Essentials Workshop will turn technology into your ally.
Our Promise
By spending a few hours per week on this workshop, you will find profitable and powerful ways to transform your administrative processes. 
It will provide you with better ways to work together with your colleagues to serve your students. Moreover, it will give you lifelong lessons for keeping up your digitalisation toolbox in the future.
Along the way, you will meet other international officers, find support and insight and discover the core principles of what it means to work on your digital workflow instead of merely in it.
Our workshop methodology is bigger than sending information your way. Its power lies in the connection with others who are on the journey with you.
You cannot fail the course
But you do have to show up.
The workshop is only effective if you make it so. Every week you will check in with your weekly team on the platform and discuss what insights you gained from doing the assignment with your colleagues.
Demonstrate an active use of acronyms and technical terms
You will be able to use the terminology and jargon related to IT and digitalisation: Databases, servers, APIs? Next time, you will be the one explaining these concepts to your colleagues over coffee.
Demonstrate understanding of databases, API's and processes within the context of your institution
Every higher education institution is different. Make sure those characteristics are translated into your IT system as well!
Ensuring smooth and easy communication with your IT-colleagues
Conversations with your IT-colleagues do not have to be hard nor frustrating. Building positive relationships within your institution is an important step in realising your digital dreams.
Determine and implement the priorities of the next actionable steps in the digitalisation journey
In four weeks time, you will find yourself collaborating in the live sessions and work on concrete steps with the IT-staff at your own institution.
Describe the work processes in your international office
No matter how you work – there is always a workflow behind the process. Share your process with colleagues and get inspired by the processes of your international colleagues.
Distinguish Erasmus Without Paper from the European Student Card and the ESC-initiative
Erasmus Without Paper, European Student Card Initiative, European Student Identifier – have you already lost track? Learn to understand the similarities and differences behind all the hot acronyms for Erasmus 2021-2027.
Analyse and visualise the (digital) workflow within your institution
Visualising your workflow is the first crucial step towards digitalisation. An illustration says more than a 1000 words: communicate your ideas via drawings with your colleagues and management team.
Make use of the international network of colleagues provided by the course
Together with international colleagues, you will explore the landscape of digitalisation at your international office. Take a peek in each other's kitchens in a safe and encouraging environment.
What's covered?
Week 1: Processes and workflows
It doesn't matter if you're working on paper, with PDF's or in databases, what is the process behind your daily work?
Visualising your workflow
Week 2: Excel sheets & databases
How to structure, sort and filter in Excel, and how does this relate to databases?
Visualising your databases
Week 3: Connections & Interfaces
Data has to move from one system to the other, what is an interface/API?
Visualising how it's all connected
Week 4: Your Action Plan
What are the next steps for digitalising your international office?
Visualising your results
Workshop facilitators
Evelien Renders facilitates international collaboration in higher education at SURF, the cooperative organisation for IT in Dutch education and research. Complex processes, manageable data, and interoperability between systems make her happy. She contributes to flexible and agile education, both in the Netherlands and abroad. With a commitment to public values and open standards, Evelien advocates for communication, trust, and collaboration between IT stakeholders in higher education.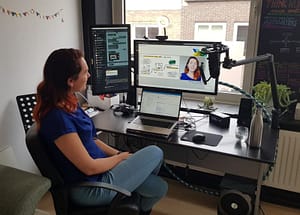 CONVERSATIONS THAT LEAD TO RESULTS
Craft a digital workflow that serves you
This workshop provides you with a safe space to uncover and visualise your workflow. It will focus on the key elements of digitalisation and let you explore the practices from within your institution.
Especially in times of working-from-home, it is important to be globally connected. This course offers to create these connections, improving your processes and enjoying the journey along the way. Getting the structure and fundamental understanding right will pay off for years.
There is no need to do this alone. In this workshop, you will find international colleagues who are eager to connect with you, spar with you and give you feedback on how to level up.
Who can attend?
This workshop is tailored to international office employees who are directly involved in getting their processes ready for the digital future. Furthermore, if you want to contribute to your digital readiness, as required by the European Commission under the Erasmus+ programme for 2021-2027.
If you are unsure this workshop is suitable for you, feel free to contact us at info@novahighered.com.
Pricing
The workshop pricing is offered in three pricing tiers (€435 – €535 – €635 per participant), based on your country. We follow the Erasmus+ differentiation into three groups, acknowledging the differences in financial value across Europe. If you are interested, you can read more about our pricing structure in the FAQ. The listed prices are shown, excluding VAT.
Group 1 – €635
Denmark, Finland, Iceland, Ireland, Luxembourg, Sweden, United Kingdom, Liechtenstein and Norway
Group 2 – €535
Austria, Belgium, Germany, France, Italy, Greece, Spain, Cyprus, Netherlands, Malta and Portugal
Group 3 –  €435
Bulgaria, Croatia, Czech Republic, Estonia, Latvia, Lithuania, Hungary, Poland, Romania, Serbia, Slovakia, Slovenia, former Yugoslav Republic of Macedonia and Turkey
A handful of scholarships are reserved for colleagues of institutions who are unable to afford the workshop fee. If you would like to be considered for a full scholarship covering the participant fee, please e-mail us at info@novahighered.com with your application. You will want to include details about your role within your organisation, the institution's website and more information on what role digitalisation essentials may play in your future.
TESTIMONIALS
What Your Colleagues Say

Evelien not only provides essential knowledge on the EWP processes that all International Offices in Europe encounter, but she is also able to clarify the EWP specifics and language in an accessible way. Surely, she is one of the early adopters and experts in the field of digitalisation of processes in International Offices.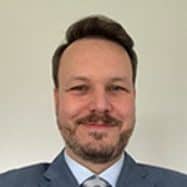 Rob Maat
Head of the International Office
and Senior Policy Adviser for Internationalisation
Windesheim University of Applied Sciences
Zwolle, the Netherlands

I met Evelien when working together on a presentation on how digitalisation affects our current work in the International office. I was impressed with Evelien's knowledge and skills in explaining the key aspects of digitalisation at the international office. In addition, her passion for supporting digitalisation processes and expertise makes her one of the first people I would ask when I need peer support in our digitalisation process.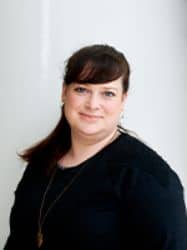 Anne Sophie Hokkanen
Specialist in International Exchange Services
University of Helsinki, Finland
Receive a non-binding quotation
No need to delay digitalisation any longer. We are looking forward to working with you! 
Request quote
Tell me more